'

IS has captured a few points

in the Idlib badiyah after Assad regime made way for IS to attack from E. Hama. Stab in the back comes after HTS saves women & children from Aqrabat pocket, launches assaults on Assadists in Hama. A move very beneficial to Assad regime which allows it to throw pressure & losses off from itself, and unleash the useful idiots into Idlib.'
'ISIS marched over 30 km through Assad controlled territory.'
[https://twitter.com/yarinah1/status/917359557080436736]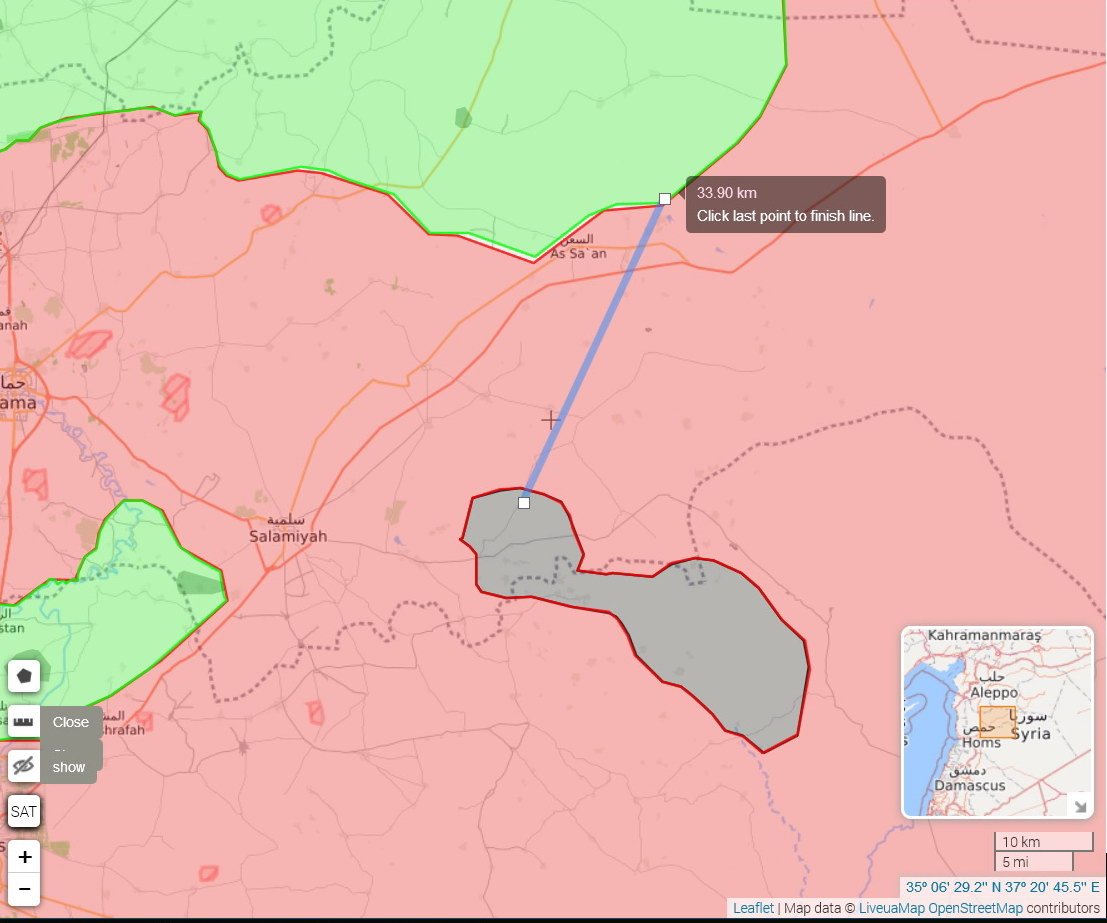 Update 20th October, 2017.

"Russian airstrikes on HTS positions in Rahjan where HTS fights ISIS. Putin bailing ISIS out. After Assad inserted them to kill off rebels."
[https://twitter.com/Interbrigades/status/920736974729826304]

"Russian airstrikes destroyed a HTS position near Rahjan, rear base for the battle against Daesh. 9 fighters were killed."

[https://www.facebook.com/solidaysyria/photos/a.634790499897689.1073741830.62569390807341/1582292398480823/]
Update 25th October, 2017.


"NE. Hama: pro-Regime forces launched an offensive & advancing NW of Ithriya with RuAF aircover, taking advantage of HTS-ISIS battle."
[https://twitter.com/QalaatAlMudiq/status/922798041173843969]

"Overnight IS and Regime simultaneously continued their attack on HTS in reef east Hama. IS took a hill and Regime a small village."
[https://twitter.com/river_orontes/status/923092291006423040]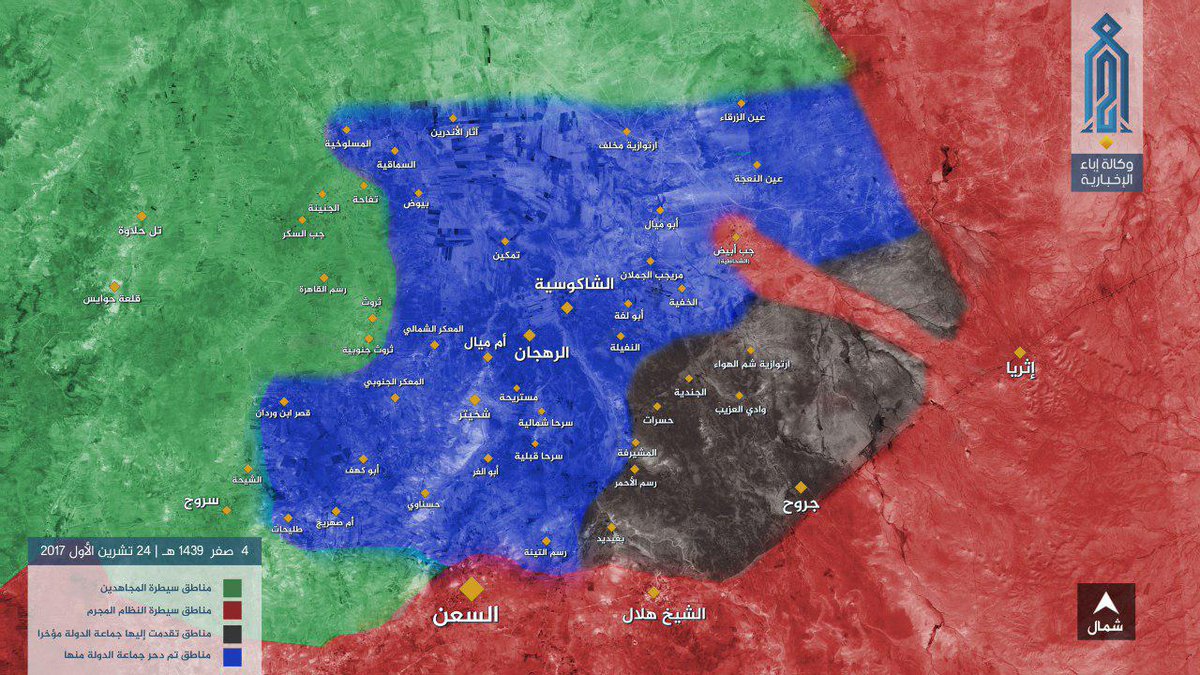 Update 5th November, 2017.

"The Assad regime continues facilitating movement of ISIS fighters between Hasnawi and Saeen E Hama.,"
[https://twitter.com/badly_xeroxed/status/927191811419983873]

Mujahedeen Regained control

Remaining ISIS as well areas ISIS handed to SAA.