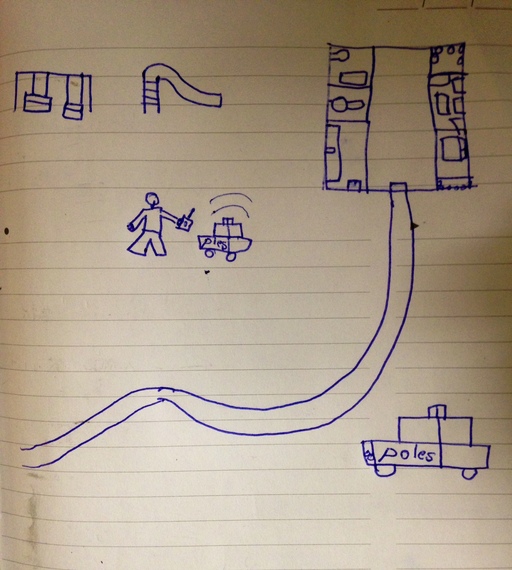 'So these boys have never met Lina nor have they heard of her. Still, they find comfort in the dream, and begin to draw. All but one.
"Omar, refused to draw,"
Lina
says, recalling that day. "He said his old home is gone. And his new home is no home at all. He was completely despondent. I spent some time talking to him, trying to give him hope, but no matter what I did, I couldn't get him to draw."
Lina's voice falls with sorrow. "Finally he told me all he wants is to grow up so he can go and die in the revolution." '