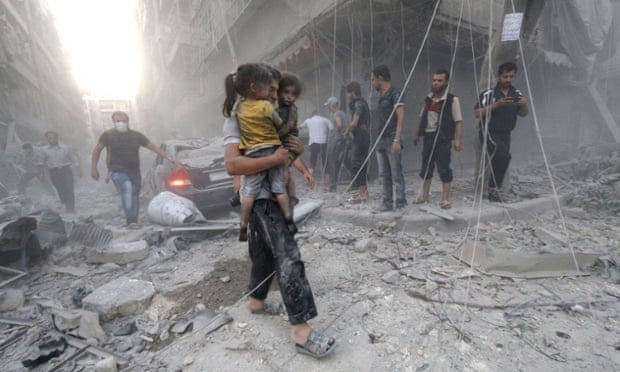 'Hell is never far away': the female medic risking her life for Aleppo


Usual number of arseholes in the comments blaming this on Western intervention.




"Barrel bombs, the Syrian war's most savage weapon, are also its most indiscriminate killer.




Slowly, methodically, they have tipped the tide in the favour of the regime, which continues to edge around Aleppo's north-eastern flank as its bombs erode the city of civilians, fighters, and hope.




Rebel fighters who work alongside Umm Abdu in the city say the fighter-cum-medic is unique. "No one else risks her own life as much," says a local leader, Abu Juud, who helps provide food for her family. "And no one else saves as many other lives." "