'
Several thousand
people

demonstrated on Friday in several cities of the Syrian province of Idlib (north-west), the last great bastion of insurgents in the country, calling for the liberation of prisoners in the prisons of the régime.

Out in the streets after Friday prayers, the demonstrators chanted against the Assad régime, some waving the flag of the revolution and that of Turkey, in support of the uprising.

They carried placards and banners, reading in English: "Our revolution will not stop before the release of all detainees".

"We call this Friday the Friday held to send a message to the world: our freedom will be complete only with the release of the prisoners in the prisons of the régime," said Izz al-Din al-Idlibi, one of the organizers of the rally in the town of Maarat al-Numan.


At the march in Maarat al-Numan, attended by women dressed in black, Abu Hassan carried on his shoulders his niece dressed in a blue dress and waving the portrait of his father, who was kidnapped five years ago.

"We have joined this peaceful demonstration to demand the release of prisoners from the dungeons of the intelligence services", he reiterated.

Rallies were held in other towns of Idleb, as well as in the territories the rebels of the neighbouring province of Aleppo.

"The detainees are our cause. We call on the international community to put pressure on the régime to free them", said Mayssa Mahmoud, a protester in the city of Atareb.'
"If all of Syria was taken (by Assad) except for one inch, I would stand on that inch and scream.. Curse your soul oh Hafiz! The revolution shall continue!"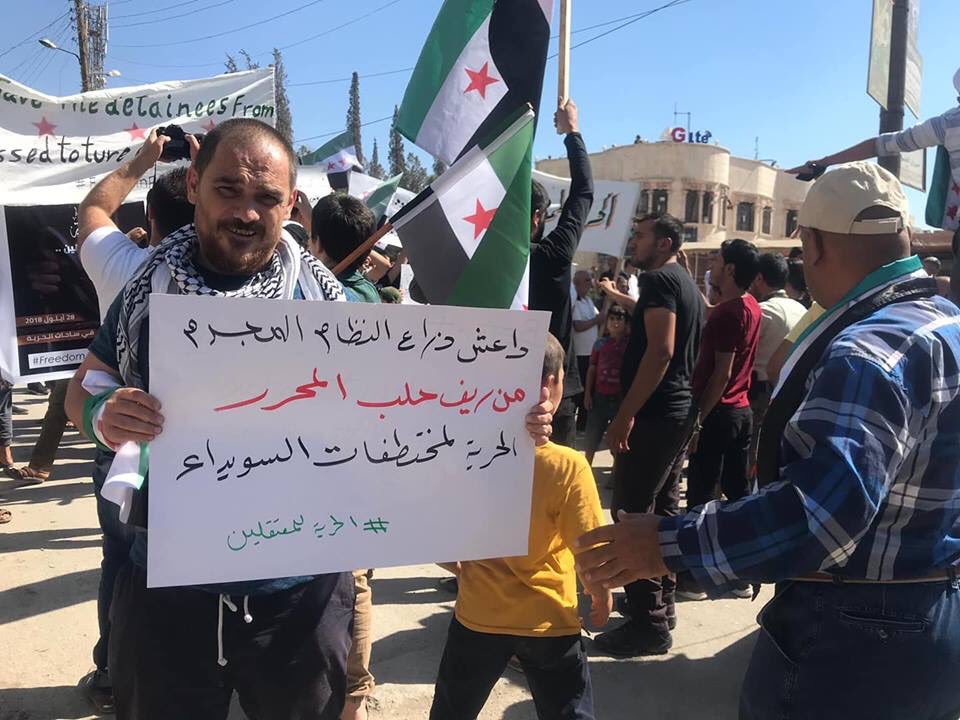 "ISIS is the Arm of Assad Regime, freedom for our kidnapped women in Sweida. From the liberated countryside of Aleppo."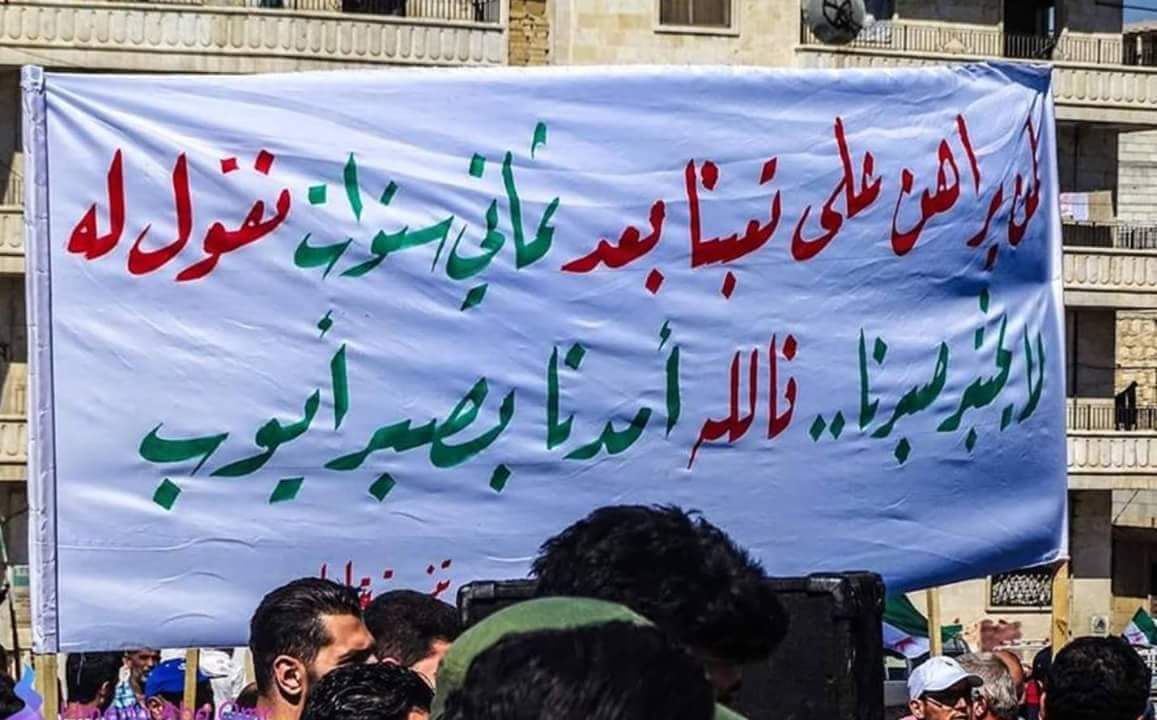 "To whoever is betting on our fatigue after 8 years, we say to him do not test our patience, as God has given us the patience of Ayoub (Job)."