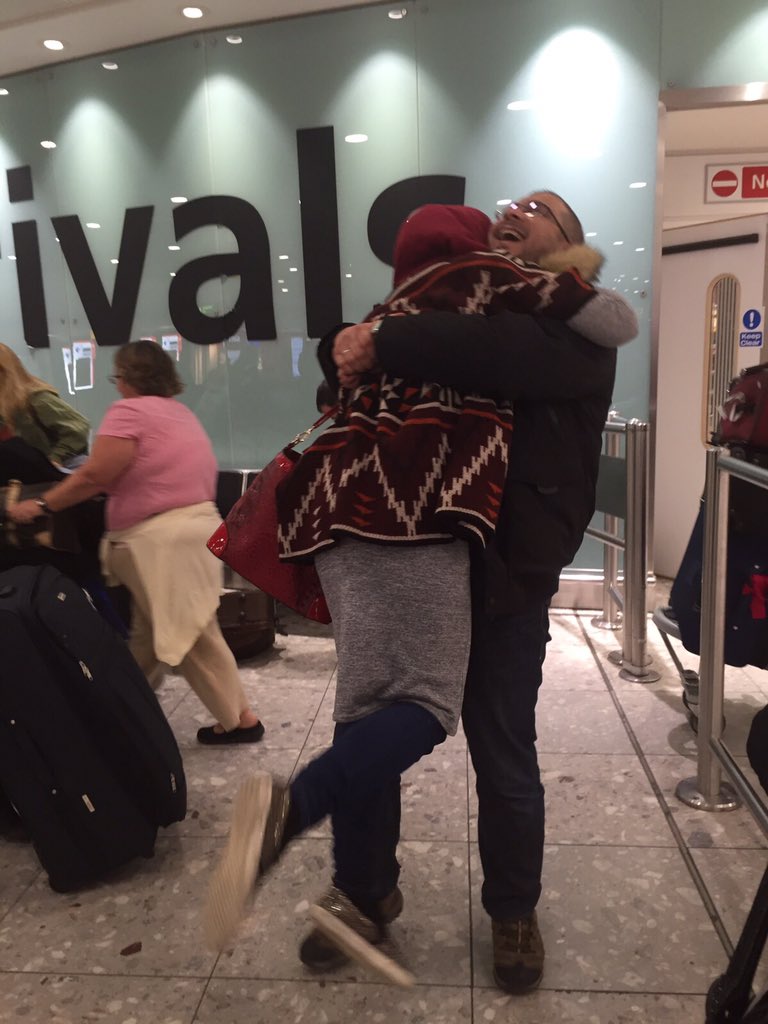 '
British-born and raised
in the UK, Rose visited Syria every year, and her family and Ahmad's were close. In 2009, they became a couple and he asked her to marry him but she turned him down. "My education was my priority, not marriage," she explained. "He also lived in Syria, and I still had the whole 'no way will I marry someone living in Syria' mentality!"
When the civil war began, the pair lost touch as both families suffered huge loss. Ahmad's father was killed by the Assad regime, and his sister was killed by crossfire in Homs, leaving behind two young girls. His uncle was among those shown tortured to death and
photographed by Caesar
, the Syrian military photographer.
Rose spent her time "trying to get the word out" about the government attacking Syrian civilians, using Twitter and Skype to translate and send reports to media and human rights groups. She later continued her work at the Baba Amr media centre in Homs, in "the same besieged area where [Sunday Times correspondent] Marie Colvin was killed".
When the siege ended, Ahmad returned to Damascus to finish his studies as a medical doctor. The pair met again in February 2013, and began preparations for their engagement, but their plans were halted when Rose's uncle and his son were killed by the Assad regime. Shortly afterwards, the couple were separated once again.
Ahmad finished his studies and worked in field hospitals across Damascus and Homs in his free time. As a doctor, he was at high risk of being killed, and every day Rose anxiously checked the news to see if he was still alive.
Rose said: "A doctor, who later died under torture, told me just before he was detained, 'A doctor who treats injured is a bigger threat to the regime than someone carrying weapons.' It turns out that was true."
Then, in late 2013, Ahmad was detained in Damascus. "I look at him with me today and he is still suffering," said Rose. "He can barely stand on his feet, his shoulder dislocates if he lifts too much, his back is still marked, he is in pain all the time. He has never told me the full story – he gives me tiny snippets here and there, and it just makes me freeze. He feels guilty he is now safe and his friends inside aren't. Inside, there were women and children."
On his release, Ahmad's aunt and cousin were detained, and he heard rumours that Assad's forces wanted to take him in for a second time. It was then he knew he had to leave Syria, and with no passport, medical degree, or belongings, he fled to Lebanon and registered with the UN High Commissioner for Refugees and the Red Cross. Eventually, Ahmad and Rose worked towards gaining a spouse visa, and by mid-2015, they were legally married.
"It feels like he will be taken again," Rose said. "I'm so used to barriers and separation… it will take time to sink in. My friends have waited and supported me so much, they stopped me from getting depressed, and they cried and cried when they saw the picture of us at the airport. I was happy to have him arrive safely – not through the sea or in the back of a lorry – as Syrians suffer and die trying to reach safety daily." '