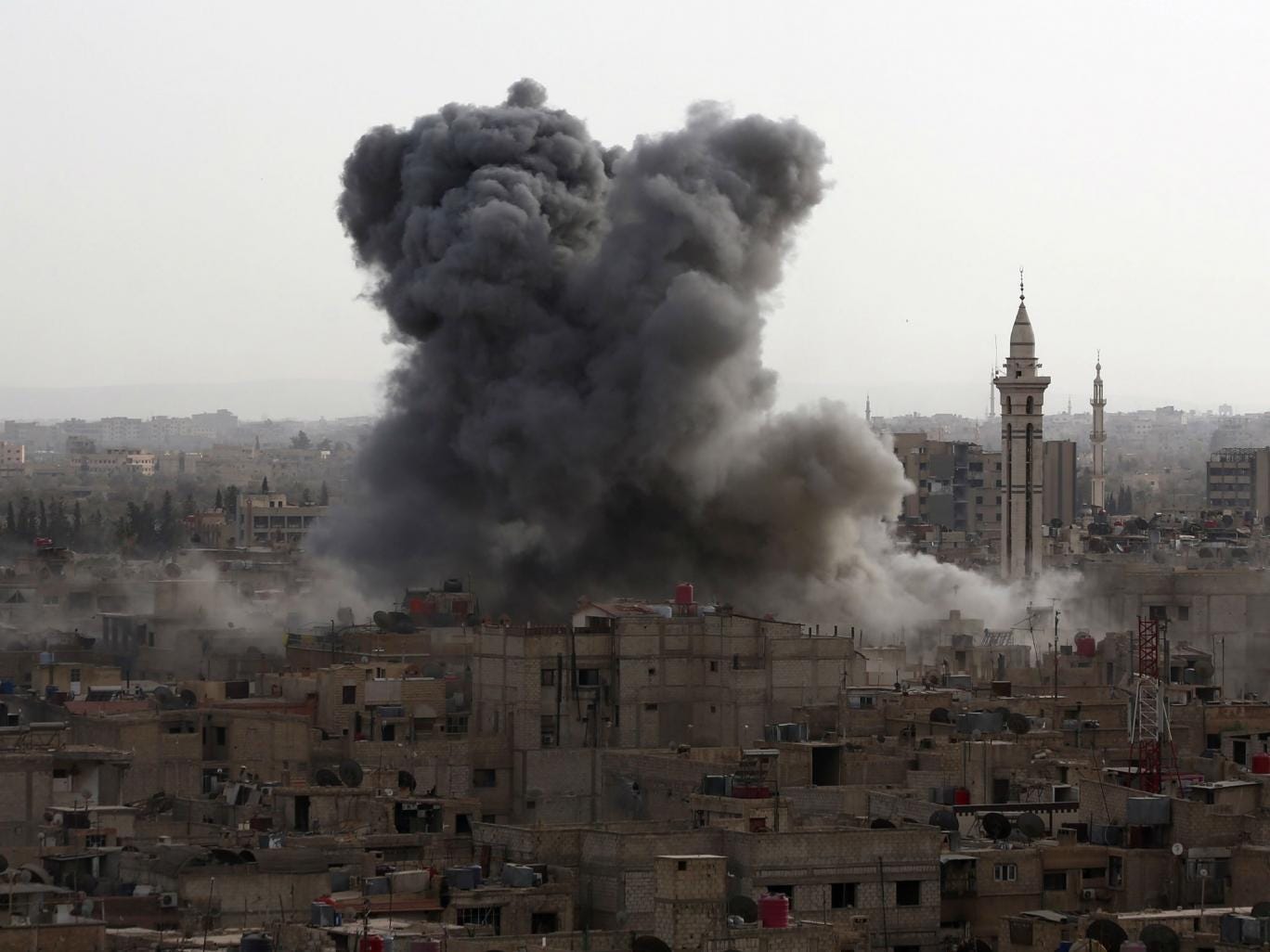 '
Amnesty International UK's
Syria Campaign Manager Kristyan Benedict told
The Independent
: "It's absolutely no secret that the vast majority of civilian deaths in Syria have been at the hands of President Bashar al-Assad's forces.
Syrian government forces have launched indiscriminate attack after indiscriminate attack on the country's beleaguered civilian population.
Barrel bombings have become the most notorious of Assad's forces' tactics, but we mustn't forget that countless people have also died at the hands of army snipers, through starvation in besieged areas, and at the hands of torturers in government detention centres.
It's important that ISIS's many crimes are properly documented and the perpetrators brought to justice, but the far bigger killing machine in Syria is the one made in Damascus." '