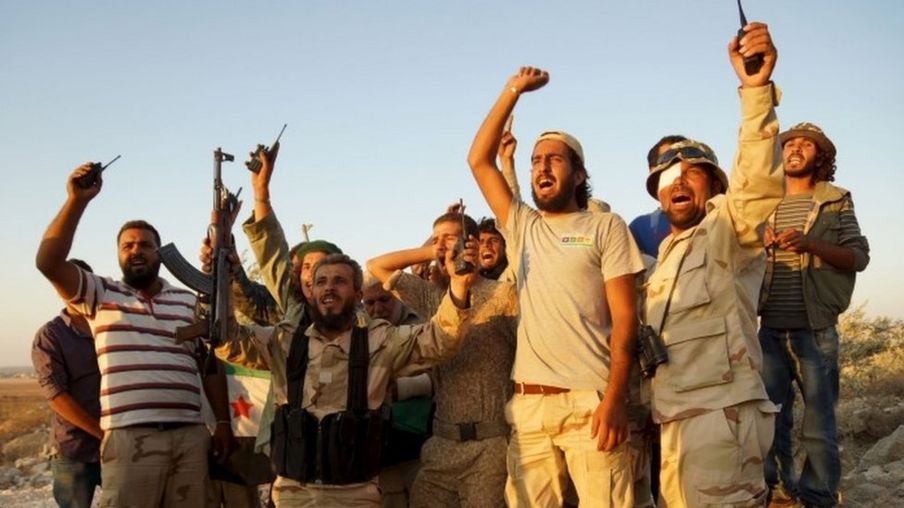 "
Vladimir Putin
is assisting a regime that indiscriminately kills their own people," Issam al-Reis said.
"How could we trust the Russians' help?"
Mr Issam said the FSA would continue fighting President Bashar al-Assad, who "was not part of the solution" to ending Syria's civil war.
"If the Syrians stood with Assad he would not ask for invaders to come to Syria."
This must have come as a bit of a shock to the interviewer, Gavin Esler, who only a couple of weeks ago was telling us the FSA didn't really exist.*
*[http://notris.blogspot.co.uk/2015/10/does-free-syrian-army-no-longer-exists.html]