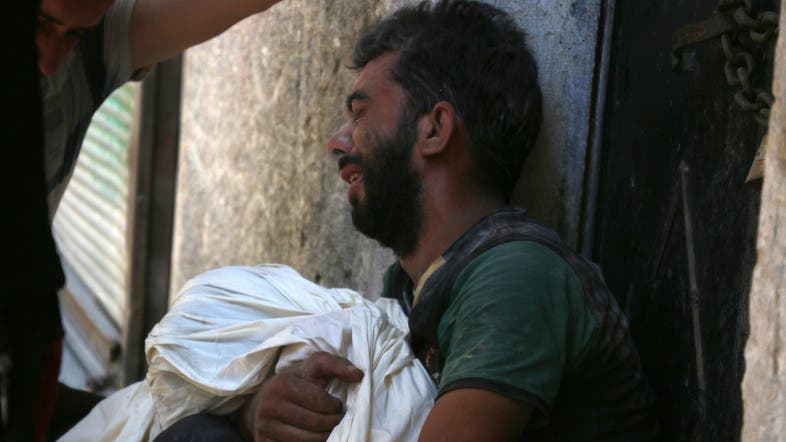 '
"
Words will not stop Assad
and Russia's bombs from killing us," Hamood Jneid, a local from Kafranbel, Syria tells Al Arabiya English, adding that the Syrians blame "anyone" who has the authority to stop the killing and doesn't.
According to Jneid, most people in his village, Kafranbel, point fingers at America, which has done "absolutely nothing" and used only "meaningless words" despite the atrocities being committed by Assad and Russia.
Jneid and the residents of the village are not the only ones bitter about the international community not creating safe buffer zones in Syria.
"Why us? Why is it our children that are dying? Why do children anywhere else in the word have the right to live, and our children are being killed? All this, because we demanded our freedom?" he lamented.