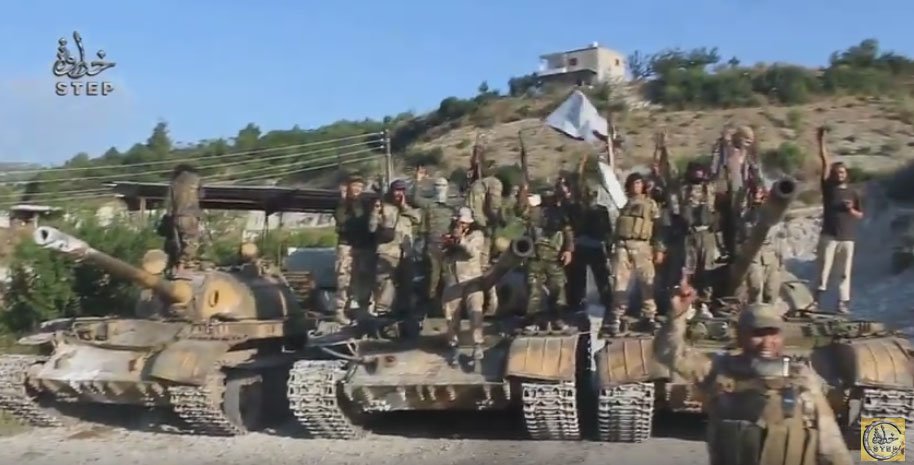 '
Rebels have retaken
an important town in Latakia Province in western Syria, pushing back regime-Russian gains since last autumn.
The rebel bloc Jaish al-Fatah moved into Kinsabba on Friday morning, capturing at least six tanks and BMP armored vehicles.
P
ro-regime reporter Eyad al-Hussein, embedded with the Syrian army,
offered a frank assessment
that points to wider problems for the regime forces.
Al-Hussein said that, while defenses at one of two lines had "honest and heroic officers" with troops, those in Kinsabba were marked by "few and bad" patterns of fire. He said there were few or no technical vehicles, ambulances, and other resources, either because they were left behind in coastal cities or because the army was no longer obtaining them: "The officers collected money from their own pockets to buy a used tire.
The situation in Kinsabba and what's next is very bad and getting worse moment by moment." '
"
Rebels seized a lot of weapons.
"*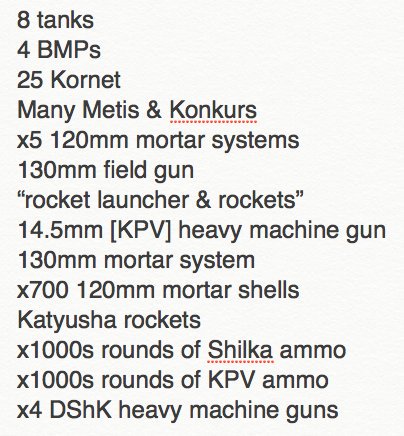 *[
https://twitter.com/markito0171/status/748980044467429376]