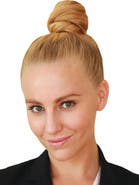 '
A historic letter of dissent
written by dozens of United States diplomats is unlikely to spark any changes to President Barack Obama's approach to the Syrian conflict. However, it does serve as a record of the writers' efforts to place themselves firmly on the right side of history and it further highlights the fact that US policy in Syria has been dictated by maintaining short-term interests while continuously ignoring long-term consequences.
The letter expresses exasperation with the current administration's failure to address the primary reason for the entire conflict: Bashar al-Assad's regime and its continued crimes against the Syrian people. Nonetheless, as President Obama's eight-year term comes to a close and as the bloody Syrian conflict continues to rage, renewed calls for a total overhaul of the current administration's strategy in Syria are sure to go ignored.
It is difficult to pinpoint what finally prompted this letter, which the
New York Times
referred to as "extremely large, if not unprecedented." Inarguably, the years of the conflict have been punctuated by a number of deeply horrifying and chilling attacks by Assad's forces – each justifying military action against his regime.
A version of this letter could and should have been written in the aftermath of the barbaric sarin attack in eastern Ghouta in August 2013 and again after each chlorine attack or barrel bombing massacre or intentional targeting of health clinics and hospitals. I
t could have certainly been written after
Caeser
bravely defected and handed the entire world thousands of pieces of evidence showing the regime's systematic torture and starvation of civilians, which the US Holocaust Museum displayed at their own institution. With endless documentation of Assad's crimes, the diplomats are now refusing to let history view them as partly culpable due to US inaction.
At some point in the years to come, those that called for direct action against Bashar al-Assad's criminal regime – the party responsible for the
vast majority
of civilian deaths and the worst chemical weapon massacre since
Halabjah
– will not be criticized as warmongers but instead will be noted as those who refused to think Syrians must be forced to choose between a barbaric dictator or a terrorist organization.'