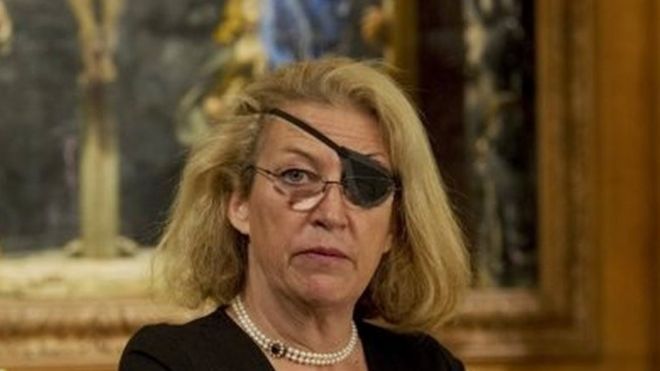 "
I'm very sensitive
to the suffering of the Syrian people. I know I'm not the only one who's lost a sister and my mom is not the only one who is mourning the loss of a daughter. I'm in a unique position to be able to use the court to be able be bring Marie's killers to justice. I want to give a voice to the Syrian people. I want them to know we haven't forgotten them."
Assad's apologists, like Patrick Cockburn and Robert Fisk, and John Pilger and George Gallowa
y, can only tell their lie that Assad is fighting Western backed terrorists, and if we stopped helping them there could be peace, the sort of thing Jeremy Corbyn says, can only get away with it because Assad has systematically murdered journalists. The Syrian ones nobody but Syrians remember. Perhaps this will do a little to redress the balance.
Meanwhile, the city of Aleppo is threatened with siege, by the régime and the Kurdish YPG, with the people fighting hardest to defend it the radical Islamists we are told to be scared of. Actual Islamists, who want to reduce human suffering by removing one of the greatest causes of it in Assad, but also think that entitles them to tell people how to live their lives. Not ISIS, who are only interested in imposing their power over people, and so only attack Assad in little dances back and forth to give him Western support and them recruits. If you don't want the only people Syrians can look to support them when they are the most desperate in the world to be a branch of al-Qaida, then show that you support the Free Syrian people, and demand that something is done to stop Russia, Iran and Assad, and give Syrians the chance to rid themselves of ISIS.