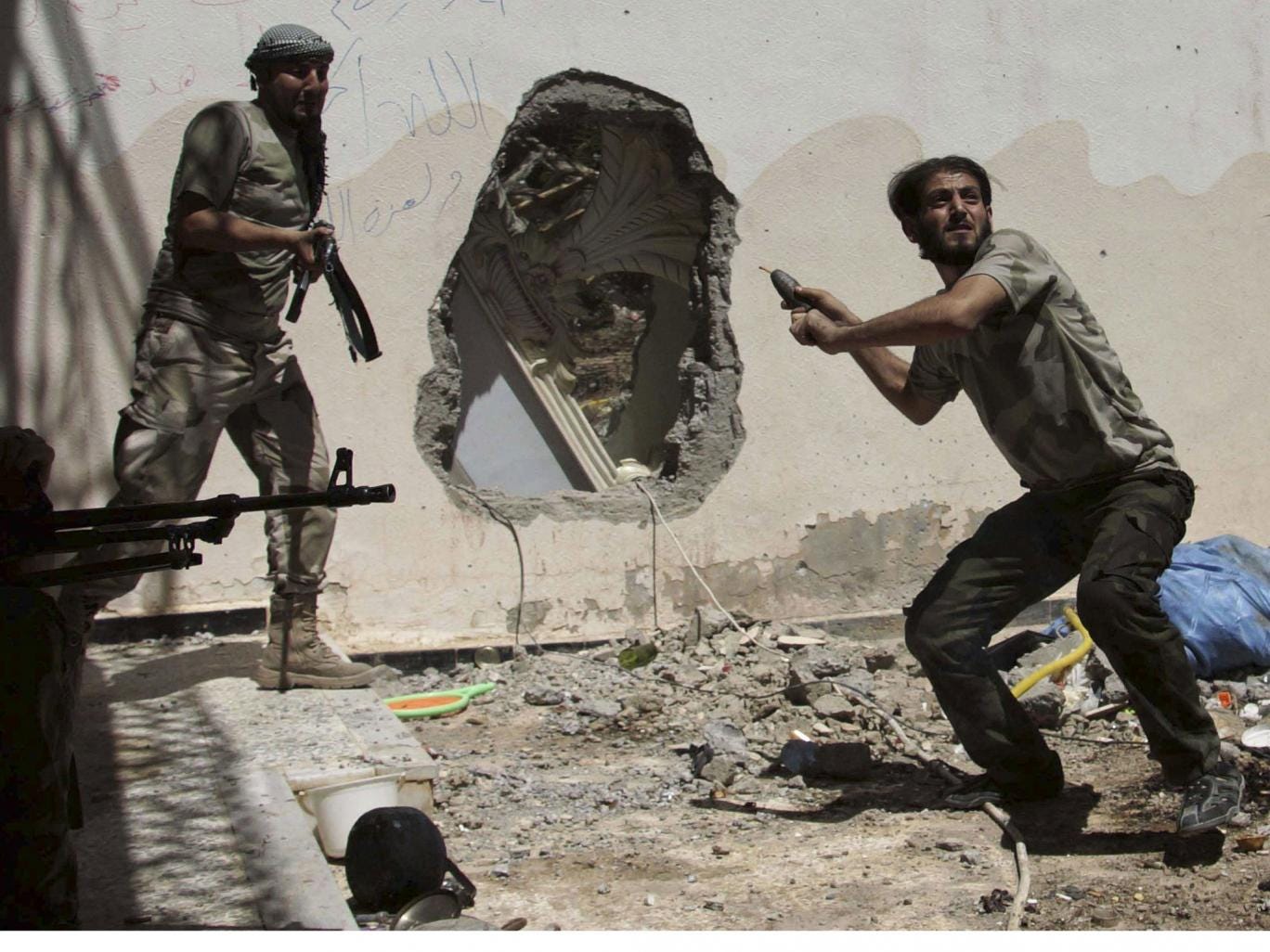 Ahmad Alhineidi


"

The Syrian people

have been ignored in the last six months by the international community, especially during the recent "peace talks" in Vienna which included no Syrian representative. Meanwhile, left-wing UK pundits scared about an Iraq War repeat ignored our revolution.

The international community is trying to force us to make an impossible choice between the brutal dictator Bashar Al-Assad and the horrifying terrorist organisation of Isis. Little attention is being paid to the voice of the Syrian people – the Free Syrian Army - who stand for what the Syrian revolution started for. Lest we forget, the Syrian people wanted to build a democratic country ruled by the law, where human rights are respected.

The most effective thing that the UK and the rest of the international community can do for peace in Syria is to back this army and support us in fighting against Assad. If we conquer Assad's forces, we will then be able to rid Syria of Isis ourselves. History teaches us that this is possible: in the past, the FSA were able to fight terrorists and remove Isis from Aleppo and Damascus with almost no outside support.

If the UK wants to see an end to Isis' reign in Raqqa and beyond, it must face the truth about Assad. Isis simply took the opportunity of the ongoing war in Syria to inflict terror on both Syria and the rest of the world. End the Syrian revolution with success and Isis will fall quickly, with the help of a democratically established government in Damascus. Turn a blind eye to our old dictator, and stability can never return to the region – something Isis will thank you for profusely."