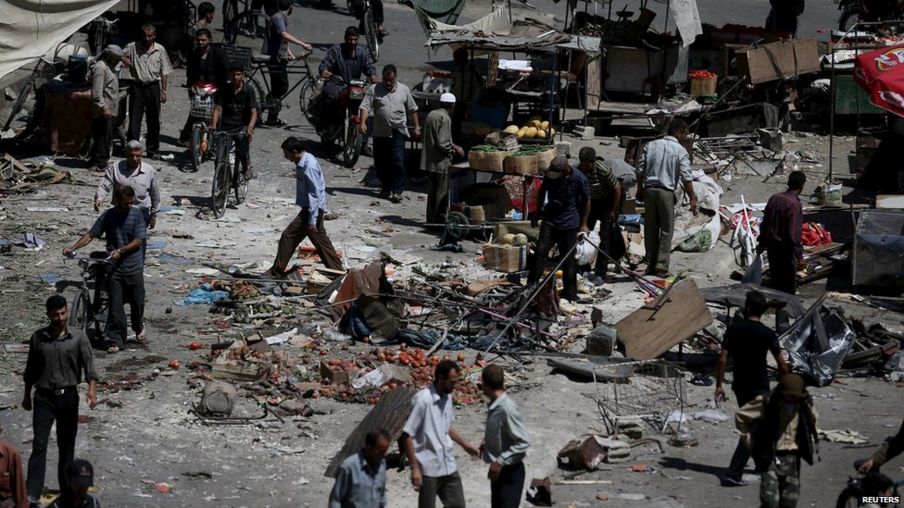 "
Activists say
at least 80 people have died after government air strikes on a marketplace in the rebel-held town of Douma, near Damascus.
Around 200 people were reportedly injured in the attack.
Government forces have been regularly attacking rebel-held Douma and its surrounding areas in recent months by air raids and helicopter barrel bomb attacks.
A Douma-based activist told AP the situation was "catastrophic", adding that clinics in the area were full and many of the wounded were being rushed in civilian cars to other medical facilities since ambulances were overwhelmed.
The latest reported strikes coincide with the first visit to the country by the UN humanitarian chief Stephen O'Brien since he took up the post in May."
When Assad attacked the eastern Ghouta with sarin gas two years ago this month, one of the excuses given for why he wouldn't have done it was that there were chemical weapons inspectors in the country. In fact Assad has calculated that there is no act of terror that would lead to the international community supporting those he attacks the way Russia and Iran support him, and so far he's been right.