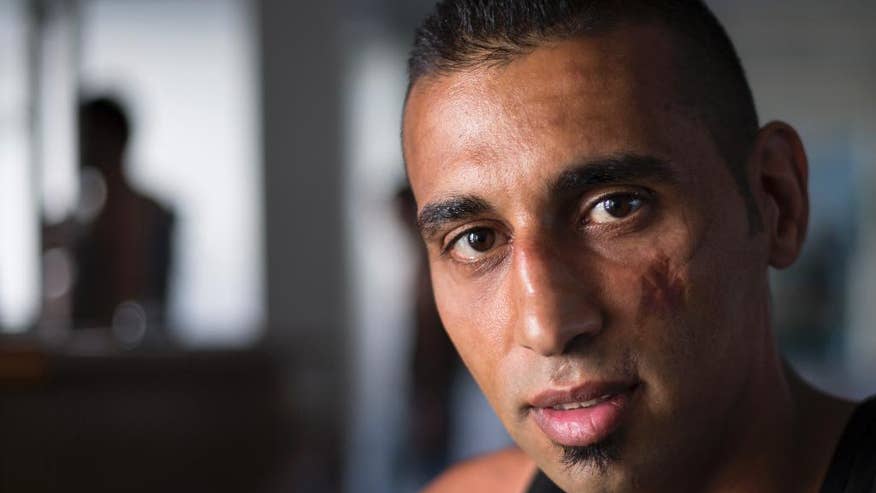 "
The situation in Syria
is very bad, war is eating everything. (The) government destroy everything, buildings, people, they kill children, women — there are no safe areas in Syria."
Everyone wants to leave Syria. My (home) is the most dangerous city in the world. About 70 percent of the city is destroyed ... In Syria, Al Qaeda want me, Daesh (the Islamic State extremist group), the government — I fought them all. I don't care. Some people are afraid. I'm not.
It's hard to take up weapons and fight, but we want freedom. When I started fighting my son was 28 days old. Sometimes, he couldn't remember me because I was away fighting. He didn't call me papa, he called me by my name [Laith — Arabic for lion].
In the first month of revolution, I was injured in the head. I stayed in my house about one month. After that, I came back to fight, and after a year I was wounded again, a government airplane shot a rocket at me.
Everything in Syria is beautiful. It is destroyed but it is beautiful for me. Our streets our buildings, my friends ... everything is beautiful in Syria. Maybe I will come back after my family is in Holland. I can't leave my country, I have a name in my country. I can't lose it. My friends are still fighting there.
"