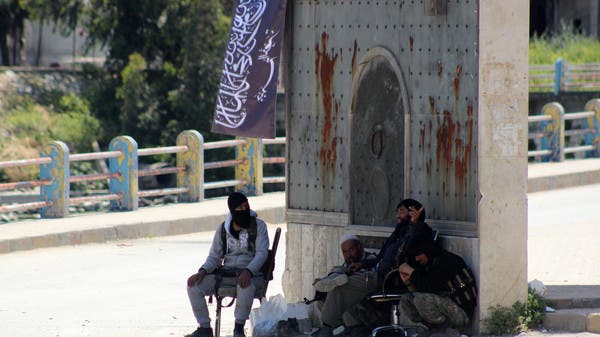 Shared battlefield goals trump

"Islamists have signaled that they are no longer determined to fight against Western-backed groups.
"Maybe Nusra fought ... Hazzm at the start, because they said they were no good. Now they have a plan to fight only the regime," Mazin Qusum, commander of the Siham Al-Haqq brigade, an Islamist unit fighting alongside the Army of Fatah, told Reuters in the Turkish border town of Reyhanli.
In a sign of cooperation, an arm of the Western-backed opposition government in exile, the Syrian National Coalition, has been given the responsibility for health and education in areas the rebels have recently captured.
Sitting in Istanbul with Division 13 and Fursan al Haq commanders, a representative of Ahrar al-Sham's political office, Abu Mohammed, stressed unity.
Asked whether Ahrar al-Sham would impose Sharia law in areas it controls - usually the central mission of militants - he said: "We and the others, when we liberate all of Syria, we will meet and determine what kind of law there will be."
Abu Hamoud, a commander from Division 13, said his group coordinated with Nusra Front, which the United States considers a terrorist organization, but this does not mean it is aligned to it.
"It is completely stable in Idlib province, there will be no fighting between the brigades," said Abu Hamoud.
Hossam Abu Bakr, spokesman for Ahrar al-Sham, said the group would defend Division 13 if Nusra attacked it without the right to do so. He rejected any suggestion that the alliance was extremist.
"Our first goal is the fall of the criminal regime and then to build a country which... preserves our identity far from extremism," he said via Skype."