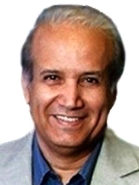 Syria out of chicken?
This is correct.
"The regime's capability to recover, survive and once again manage the country is no longer possible whether there's an alternative or whether the vacuum remains. What the Assad regime can resume doing is fighting the war, as it is spending its savings and men on it. It's also receiving aid from parties which support it in hopes there will be a political solution that may save it later. It's difficult to answer the question of how can a political solution restore the regime since the latter possesses nothing anymore to run the state. All what's left is destroyed cities and spirits full of vengeful aspirations."
It would indicate a general catastrophe if the North London chicken shops couldn't do business any more.