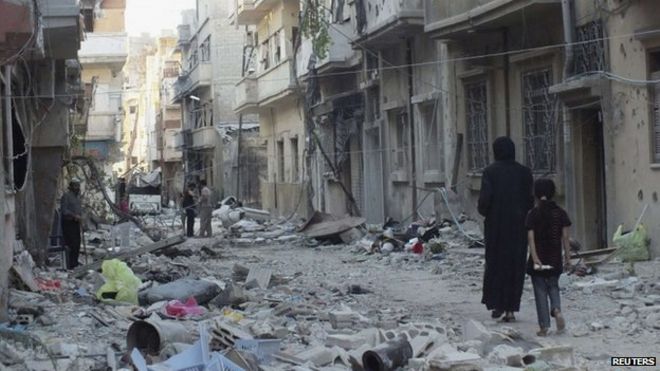 'Mohammed says he is working towards the removal of President Bashar al-Assad by promoting the activities of rebels.
His work on social media sites makes him a target for the regime and he has grown used to leading a solitary life, cut off from his family out of fear for their - and his - safety.
But despite the personal danger, he can't bring himself to leave the city of his birth.
"I'm a simple tradesman," he said in a Skype interview. "I have no political views, but I want freedom for my country.
"Freedom from corruption and the family that has ruled our lives and robbed us of our country for over 40 years." '