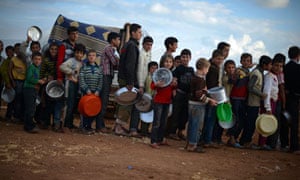 "Food production has been hampered by high costs and reduced availability of inputs, damage to agricultural machinery and storage facilities, the threat of violence and the flight from the land by farmers. Some crops may not be harvested."
I'll find the source for a claim that the régime has been burning crops. Not a crisis that is going away if ignored.
"Before the crisis, Syria was a significant exporter of agricultural produce, including cotton, fruit and vegetables, sheep and cattle. But exports have dried up leading to losses of about $500,000 a year."