Rami Jarrah:

In response electricity and communications has been cut off from the numerous areas of the capital witnessing offensives."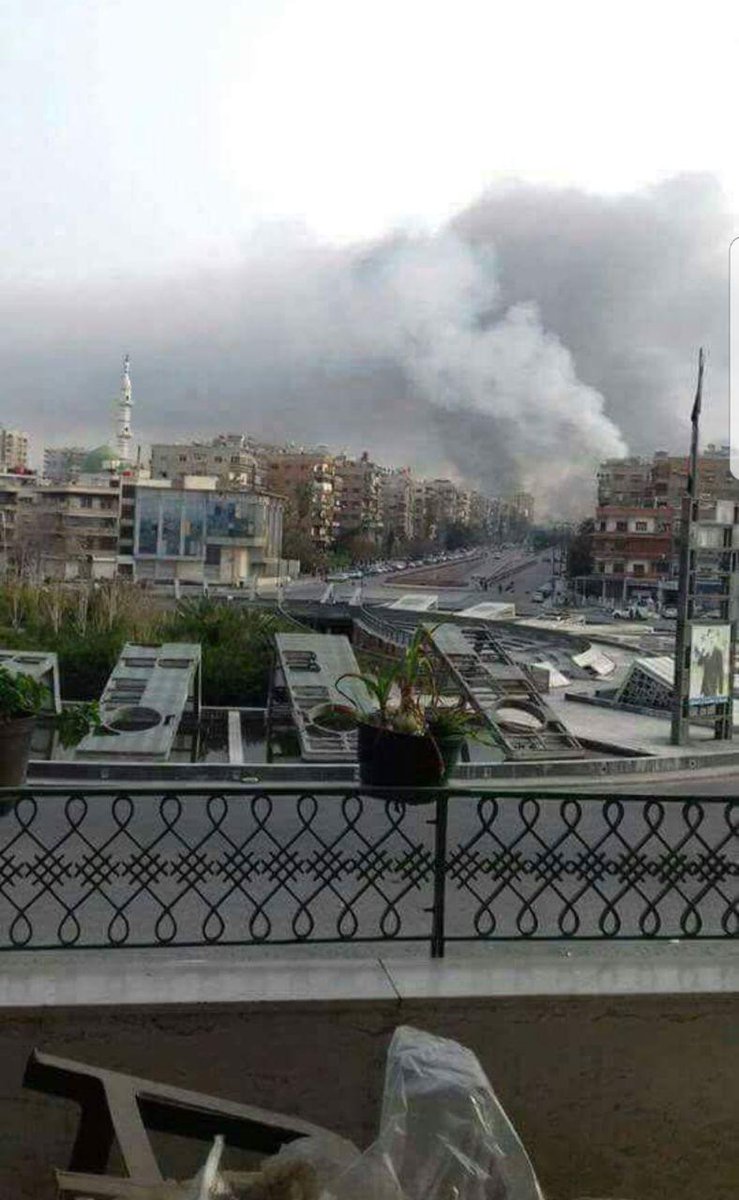 Fuad Hudaverdiyev:
"Situation is getting worse for Assad regime in Damascus City, these minutes. FSA rebels took control of some strategic points in the city.
They also cut the electricity and communications lines in the city.
For the moment, rebels are only 600 meters away from the Abbasieen square, which is the main landmark in the centre of Damascus City.
All universities and schools are closed in Damascus City.
4 Assadite tanks and 3 23-mm guns are destroyed, 65 Assadite fighters are killed since the clashes began this morning in Damascus City.
44 SAA personnel, including 9 officers, are captured by the rebels since this morning in Damascus.
Still no electricity in Damascus as the power station providing the city with electricity is under rebels' control since this morning. (1 hour ago)
General Muhammed Hasan, in charge of SAA [corps] in Jobar district, killed by the rebels about 30 min ago.
Damascus streets in regime-held areas of the city are almost empty these minutes. Only cars and tanks.
15 SAA and Russian airstrikes on Damascus, but rebels still advance.
Rebels seized Mercedes office in Damascus, minutes ago. (27 mins ago)
4th VBIED action in Damascus City, 20 min ago, followed by new offensive against SAA forces.
Activists say the death toll for SAA rose to over 85.
Rebels detonated tunnel bomb under SAA headquarters in North Hama, 30 min ago. Dozens of killed."
[https://www.facebook.com/frozendilemma/posts/10211451214948996]
"
Rebels have infiltrated Al Tajarah Neighborhood."
[
https://twitter.com/SyrianLense/status/843481620531286016]