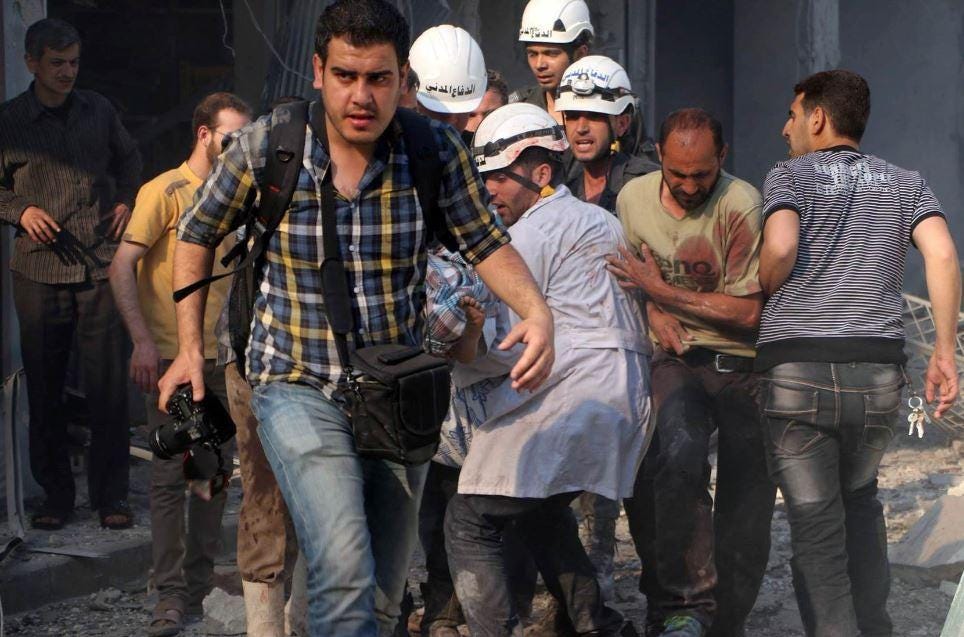 "
After the Free Syrian Army
entered Aleppo in mid-2012, media workers started acquiring more freedom, and international news outlets made their way to the city.
Life in Aleppo does not resemble life anywhere else in the world. My city has been ripped apart by war and has seen things that defy the imagination. Words can't do them justice. It's a city full of love and war, childhood and death, pain and suffering. It's considered one of the most dangerous cities in the world as it gets bombed every day with barrels of explosives and slaughtered with a knife by Islamic State in the eastern countryside. I've seen the lives of innocent people destroyed by death and disability. Houses are no longer safe in Aleppo. There is nowhere left to hide. And no one knows how long it's going to last as the international community turns a blind eye to these forgotten tragedies.
I hope one day to see smiles back on the faces of the country's children after Assad is overthrown and the Islamic State group is disposed of. Only then can we build a free and peaceful Syrian state."