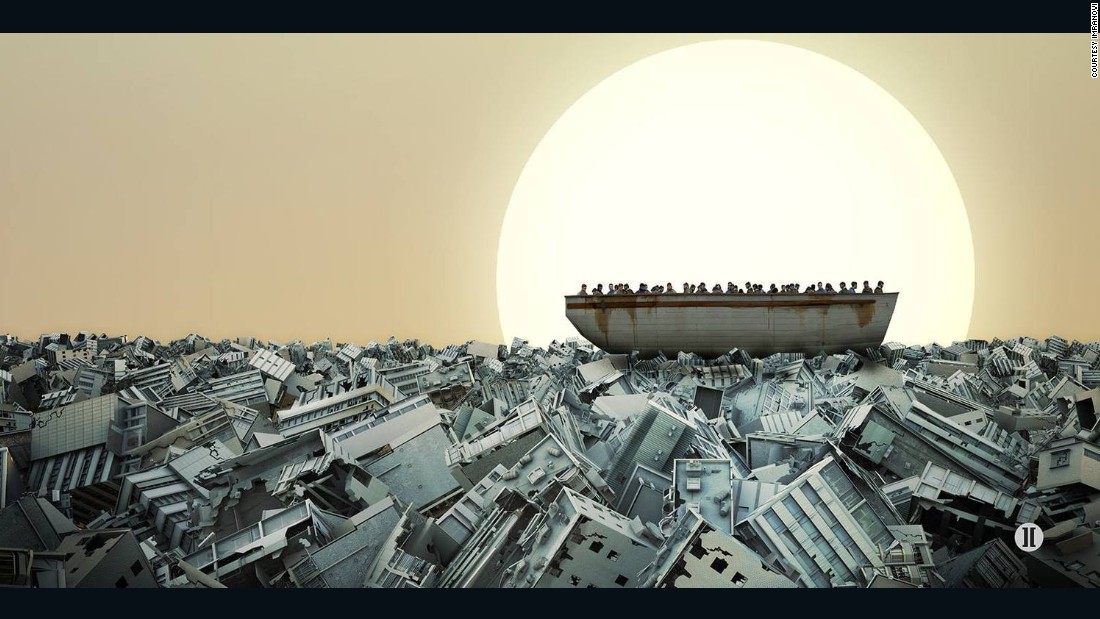 '

This is the

Modern Face of Syria

according to Syrian artist Imranovi. The image is the centerpiece of his first ever solo exhibition in London, and part of a collection of graphics about the destruction of his home country at the hands of, as he sees it, one man:
"It's all because of him. This man is still ruling the country, he's still in power. He's the main reason but everyone has forgotten him. Now all their attention is on ISIS."
"I spent several months in Syria in protest; it was true freedom that we experienced. That was three years ago."
He left Syria for the UAE and began work as an animator, but is worried about his family still living in Damascus.
"It's all still under the control of the regime, full of barricades. There are lots of house raids and they just take whoever they find to prison. That's what happened with my two uncles. And my father. They took him as a detainee but recently we found his image as one of the people who died under torture."
Imranovi most recently created artwork Deluge for the exhibition opening. As a depiction of Syrians in a boat floating on the debris of war, it represents a shift in the focus of his work to the people desperately trying to escape.
"The sad thing is that I can't make something that represents the level of suffering that they are facing," he says. "I blame myself because I can't design or find any idea that fits this level. When you see the real image, it just cancels everything else."
"The purpose of my art now is to say: think, just think about these people. Teach your children, teach your family, or find some organization that helps these refugees. If you can do anything about it, please." '