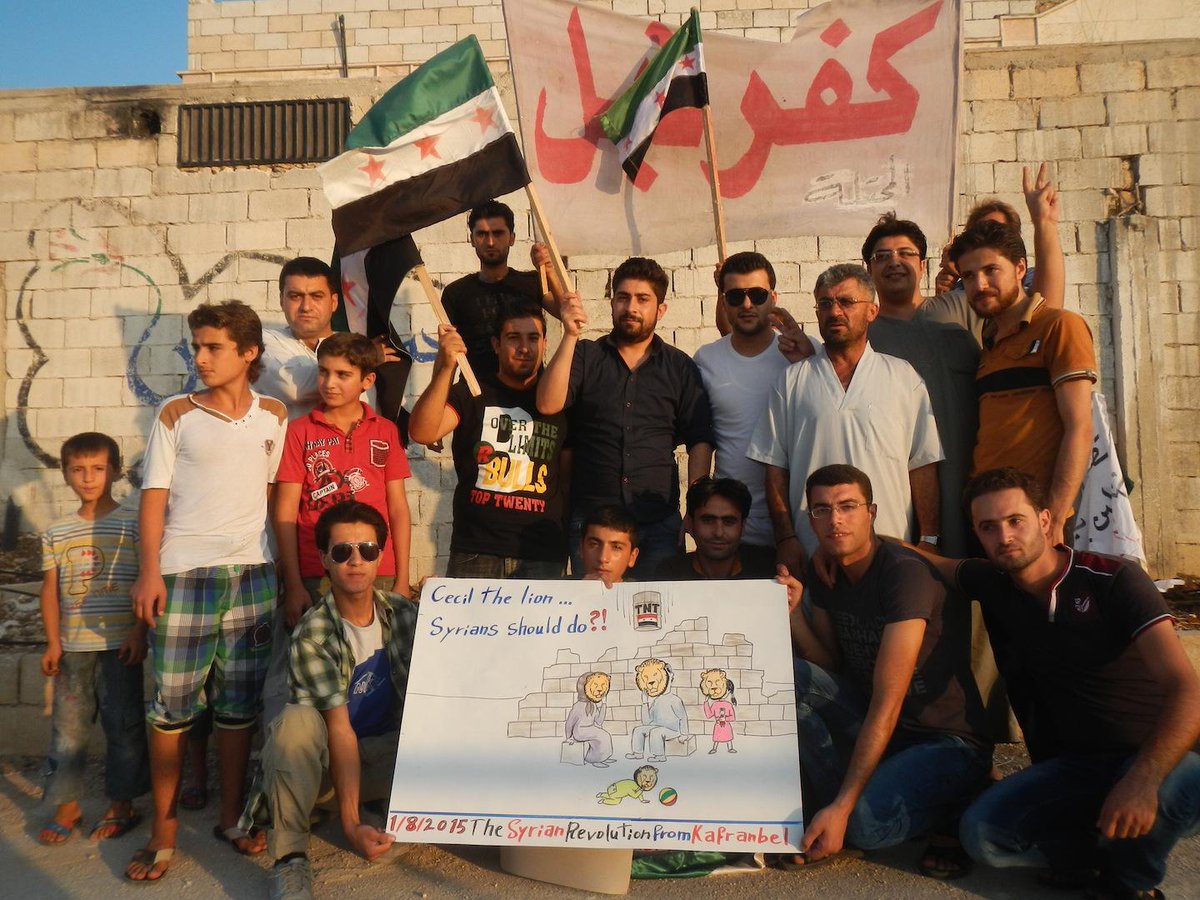 "
I often wonder
what is wrong with America. You do not hear stories like this in Syria, partly because we already killed all our lions but also because we killed all our dentists.
The hardest part was explaining to my eldest son why Cecil was killed. He asked if Cecil was a Kurd or a Christian, and I said no, sometimes people and animals are killed for totally unjustifiable reasons.
I must go now. The Shabiha have surrounded the building to either press gang us into the Army or execute us. No matter. If we die, we die knowing that the infidel dentist has been appropriately punished on Facebook.
Hopefully I will see Cecil in the afterlife, along with my grandparents who were murdered at the massacre in Hama.
Hail Cecil!"