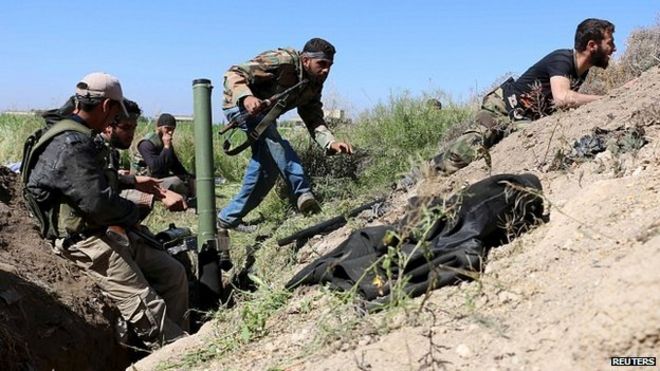 ' "
By relentlessly and deliberately targeting civilians
the Syrian government appears to have adopted a callous policy of collective punishment against the civilian population of Aleppo." '
That's why there is no negotiating to be done with such barbarians, just ways to be found to bring their reign of terror to an end.
'In its new report, "Death everywhere: War crimes and human rights abuses in Aleppo", Amnesty says there are "horrendous war crimes and other abuses in the city by government forces and
armed oppos
ition groups on a daily basis".
The report also documented "widespread torture, arbitrary detention and abduction" by both sides.'
What Amnesty* actually say is this:
'
Civilians in the city of Aleppo, Syria are being subjected to appalling human rights violations committed by the Syrian government and many armed opposition groups. According to Amnesty International's research these violations amount to war crimes and in the case of those committed by the Syrian government, are so systematic and widespread that they constitute crimes against humanity.'
Can you spot the difference? Crimes against humanity committed systematically by the Syrian government, versus some war crimes committed by some rebel groups.

*[
https://www.amnesty.org/en/documents/mde24/1370/2015/en/
]