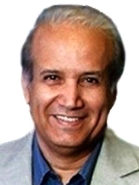 The Free Syrian Army: 4,000 or 60,000?

"A Wall Street Journal report said American military support for the Syrian opposition had regressed, and that the U.S. only gave the equivalent of 16 bullets a month per fighter.
Despite the restraints levied against it, the FSA is on the verge of consolidating its control of southern Syria - in Daraa and its surroundings - even though many of the fighters have not received salaries in months.
Salim Idriss, minister of defense in the opposition government, said the opposition had begun to unite factions to establish a united army that will include 60,000 fighters. Idriss further hypothesized that the world will realize that its only option to confront the Islamic State of Iraq and Syria (ISIS) is to topple the Syrian regime and support the moderate opposition which represents all Syrian people of different religions, sects and tribes."